Hybrid CMS – Perfect Blend of Traditional & Headless Approaches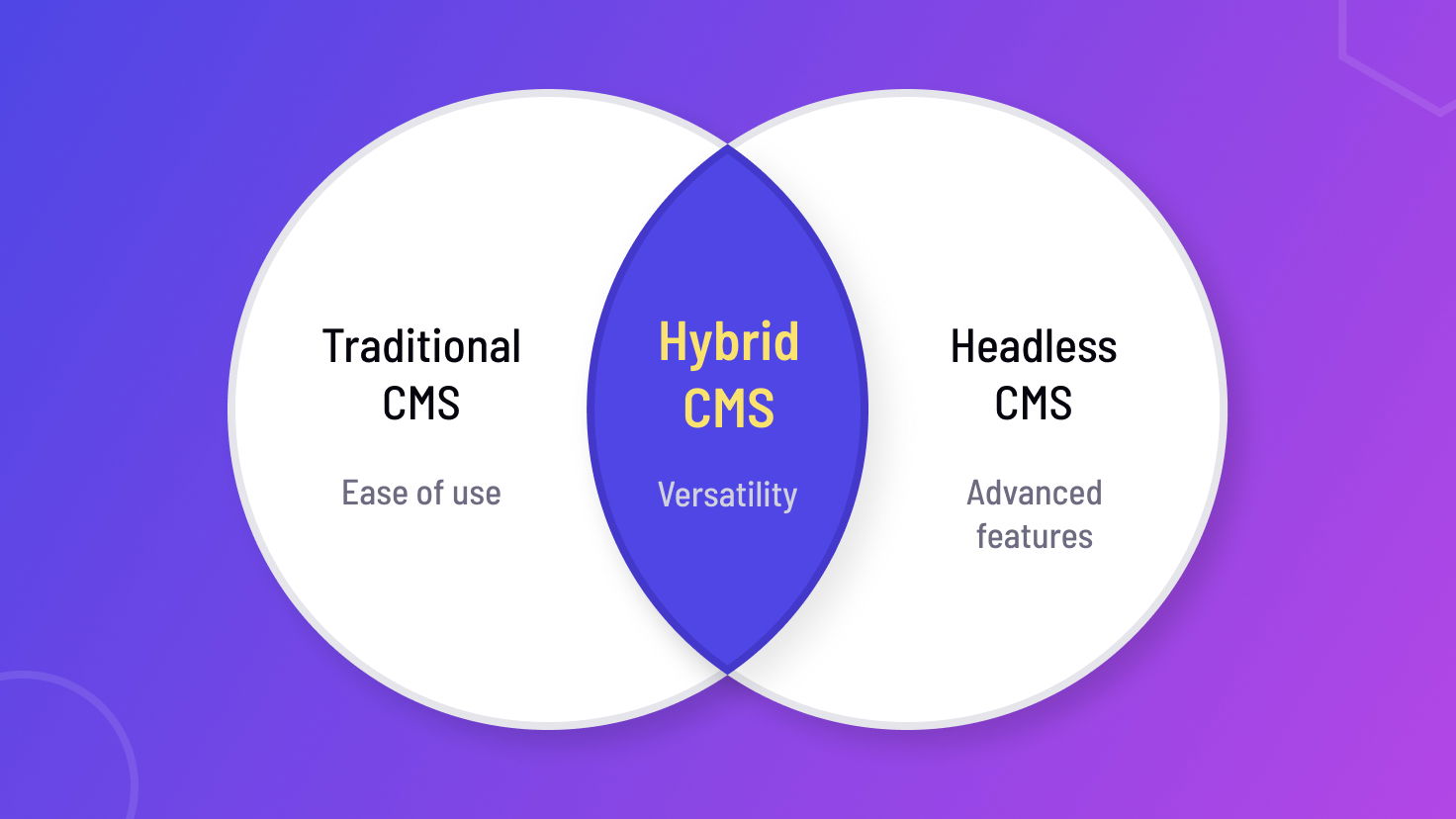 Key Takeaways
Hybrid CMS offers organizations the benefits of both traditional and headless CMS.
It provides a scalable solution with a perfect blend of user-friendliness, flexibility and omnichannel content delivery.
With the hybrid approach, organizations can retain their existing tech stack while reaping the benefits of the transformative features of headless CMS.
FAQs
What is an example of a hybrid CMS?
What is the difference between headless and hybrid CMS?
Headless vs hybrid CMS, which one is right?